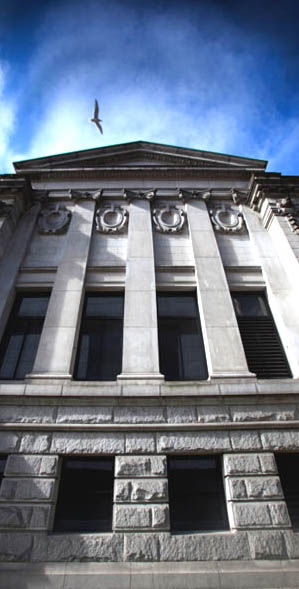 Tel: (604) 684-0778
Emergency 24 hr tel: (778) 707-5181
Fax: (604) 684-0799

Ritchie Sandford McGowan Barristers
1111 Melville St., Suite 1200
Vancouver, B.C.



Marilyn Sandford
Email: msandford@ritchiesandford.ca
Phone: (604) 684-0778
---
Marilyn Sandford obtained her LLB from Dalhousie University in 1989, after having obtained a Bachelor of Mathematics degree from the University of Waterloo and a Bachelor of Arts (Hons.) degree from Carleton University. She was called to the bar in 1990. Since 2002 she has been in private practice in Vancouver with the firm Ritchie Sandford McGowan. Prior to that she was counsel with the predecessor firms Ritchie and Co. and Gibbons Ritchie.
Marilyn's practice includes personal injury and wrongful death claims arising from motor vehicle accidents and other mishaps. She has experience dealing with serious head injury and amputation cases. In addition, she represents clients facing criminal charges. She also represents clients advancing civil constitutional claims. Marilyn has acted as counsel at all levels of court in British Columbia, and at the Supreme Court of Canada.
Since 2010, Marilyn has taught a course at the University of British Columbia Faculty of Law on issues of evidence in the context of wrongful convictions. She also acts as counsel on files with the University of British Columbia Innocence Project, supervising and mentoring student work.
Return to Lawyer's Page >
©2016 Ritchie Sandford McGowan Barristers